SURM is the only Full Time Tahfiz School in Singapore (SURM) registered with the Ministry of Education since 1956.
Our full-time Tahfiz program is specially dedicated for students aged 13 to 17 years old. Its curriculum is designed such that students mainly focus on the Quran while also being able to prepare for the Singapore-Cambridge General Certificate of Education Ordinary Level (GCE O-Level) examination.
Breakdown of Our Curriculum
Islamic Religious Knowledge
Ulum Al-Quran
Tajwid
Tafsir
Hadith
Fiqh
Aqidah
Akhlak
Sirah
Nahu
Arabic Language
Islamic Religious Knowledge
Arabic Language
Malay Language
English Language
Mathematics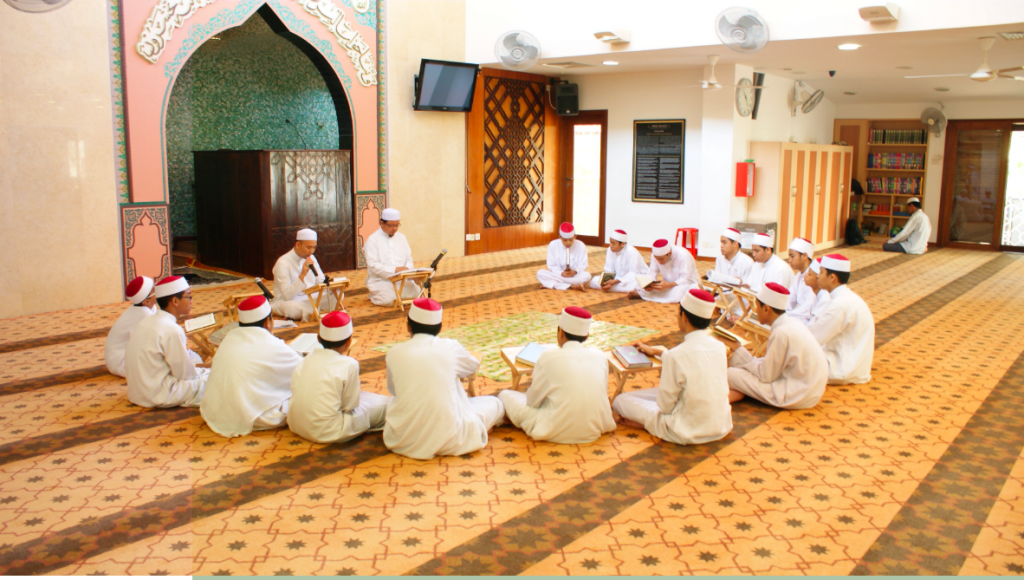 Fees Breakdown
Here is the pricing for our SURM Full-Time Tahfiz. Upon admission, there is a one time payment and a recurring monthly payment. Talk to us for any enquiries on any subsidy available.
One time Payments:
1. Registration Fees: $25 (applicable for new students only)
2. Orientation Fee: $60 (applicable for new students only)
3. 2022 Enrichment Programs Fees: $40
Monthly Payments:
Monthly Fees: $150/month
Miscellaneous Fees: $50/year
Follow us on Instagram!
For regulars updates on school events and take a peek into our student life!
Support Us
The students at SURM is located at a temporary location and we would love to have our own space, for events and classes. Help us raise funds to work towards our goal!